This year I decided it was a must that I attended Ladies Day at the York Ebor Festival and I put myself out of my comfort zone and entered the  'Best Dressed Ladies' Competition. I thought this would be a great way of profiling my brand and was stopped several times to be complimented on how unusual and eye-catching my headpiece was.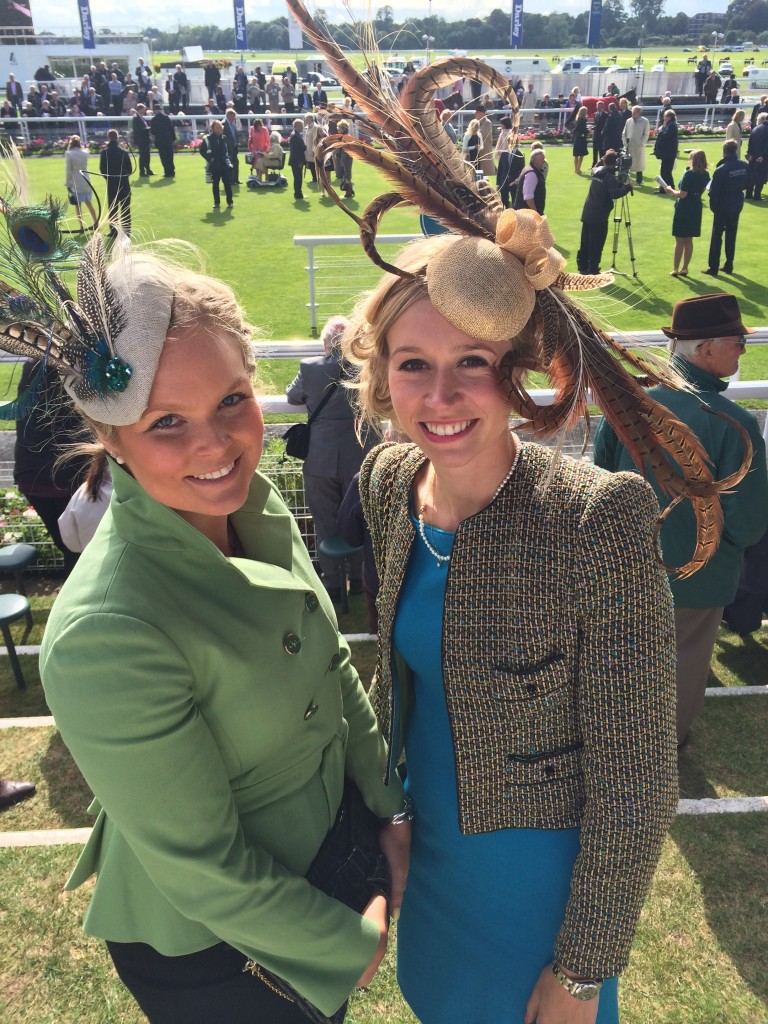 'Tansy' headpiece (left) highlighting the green tones of the jacket. 'Annora' headpiece (right) lifting the neutral and golden tones of the pheasant feathers.
Having completed my Fashion Knitwear and Knitted Textile Degree over 12 months ago, I now understand how fierce the industry is and how I must constantly strive to get my creations noticed.
42/59