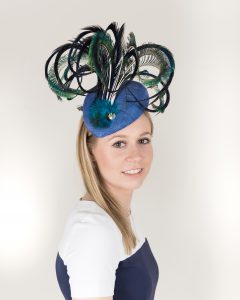 Bespoke Commissions
At George Durdy England we offer a 'BESPOKE' service which means made to order, by hand, to your specific unique requirements. Bespoke commissions is therefore at the heart and joy of everything we do.
A George Durdy consultation can last around 30-60 minutes. You will get the chance to try lots of different hats, choose a colour to compliment your outfit, as well as picking perfect trimmings which you love.
If you have your outfit/swatches, please bring them along with you. You will also receive honest advise from George herself.
To book an appointment please either email: enquiries@georgedurdy.com or call: 07789964249.