For the past five years I have attended Ladies Day at the Doncaster St. Leger Festival and I am always amazed by the diversity of hats and headpieces that are on display. Each year becomes more of a fashion showcase from small to extremely large and minimal to flamboyant styles. Having started my business in May it was my chance to make my mark and promote my hats, both unusual and unique for Doncaster.  They reflect my individuality as a person and my niche brand.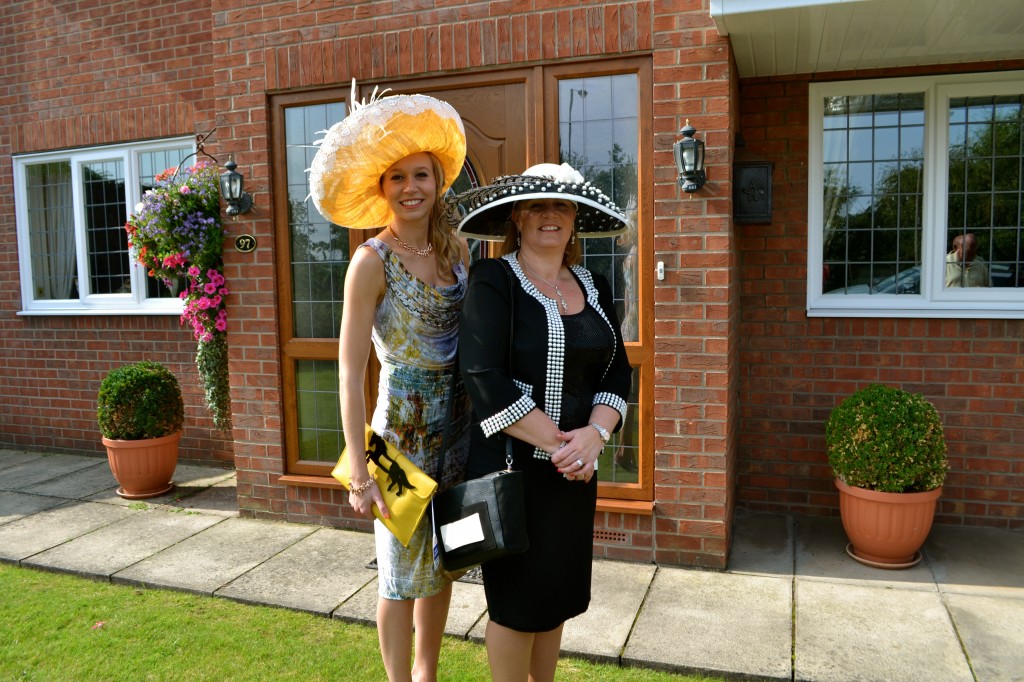 Bespoke handmade hats being worn by my lovely Mum and myself.
The hats that were shown off at Doncaster were all 'bespoke' and hand finished to enhance the clients' outfits.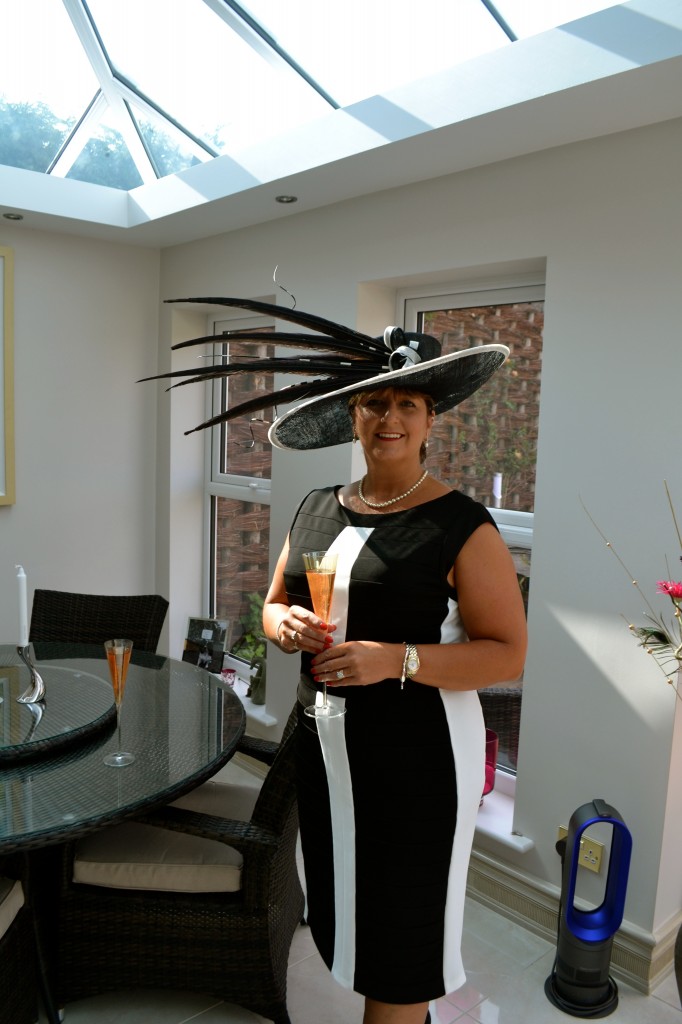 Bespoke black and ivory hat with dyed pheasant feathers and quills.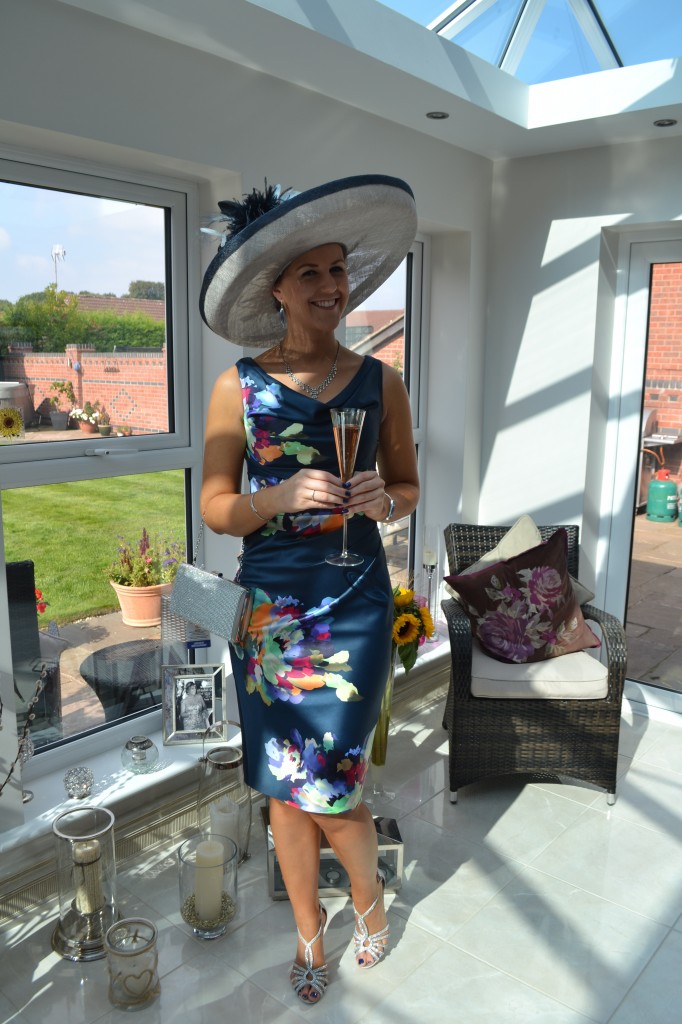 Bespoke light grey and navy hat trimmed with ostrich and lady amherst feathers.
I had a fantastic day at the races and I am looking forward to next summer to get more of my unique designs showcased.
42/59