I am pleased to announce that another George Durdy hat has been featured in the February 2016 edition of the Wedding Magazine.
One thing that stands out to me is how versatile my hats can be. Who would of thought a 70's style velour hat trimmed with ivory lace paired with a feminine crochet wedding dress would be such a knockout combination. This creates a unique look and is extremely eye catching.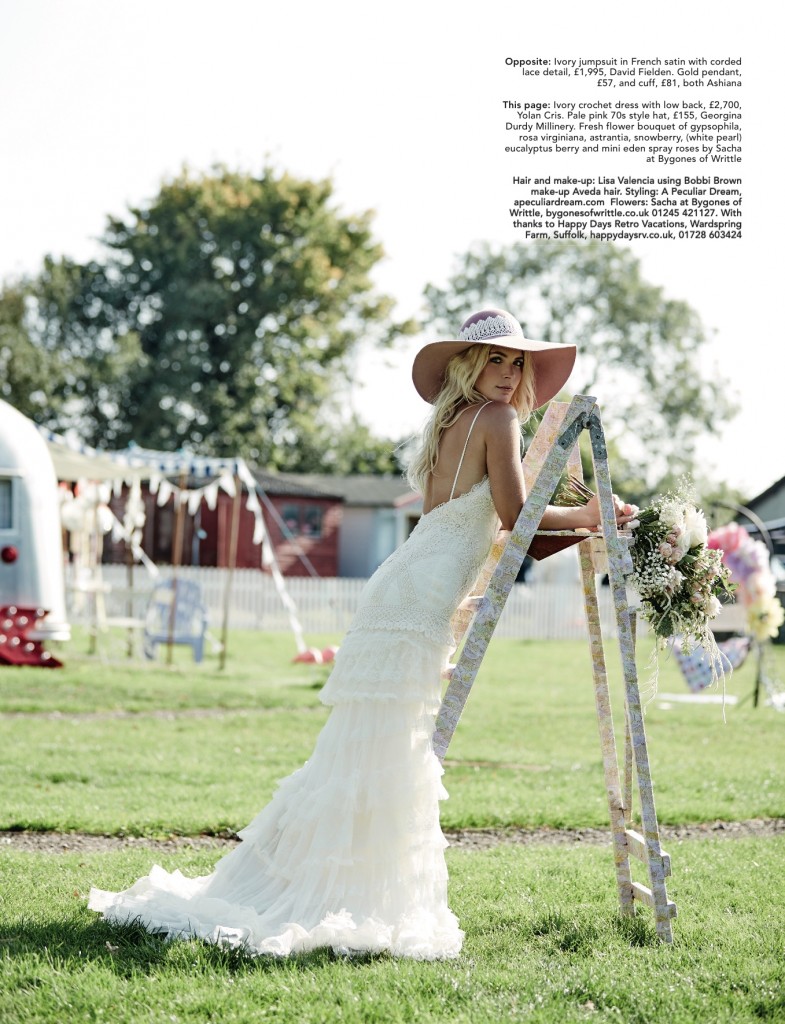 Hat – 'Rosebud' £155
All designs are completely handmade and can be made in a range off colours.
George Durdy England offers Bridal consultations for those Brides wanting a one off BESPOKE design that perfectly coordinating their chosen dress.
42/59